Textbook & Chromebook Distribution Schedule/ Calendario de distribución de libros de texto y chromebooks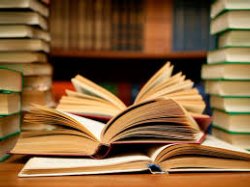 What

Textbook & Chromebook Distribution Schedule/ Calendario de distribución de libros de texto y chromebooks

When

9/2/2020, 7:30 AM

–

3:00 PM

Where

Media Center
The Lawndale Media Center hours are Monday-Thursday 7:30am-3:00pm. The Media Center is still closed on Friday's.
If you need assistance with a Chromebook or Hotspot, please come at any time during our service hours. If possible, for textbooks, please come on your assigned grade level days to lower lines and wait times (Monday: 9th graders, Tuesday: 10th graders, Wednesday: 11th graders, Thursday: 12th graders).
Please note that we have been experiencing a large number of students coming for Media Center support so you should expect to wait in line. We appreciate your patience and cooperation as we work to make sure all students have books and technology while also ensuring the safety of everyone involved.
~~~~~~~~~~~~~~~~~~~~~~~~~~~~~~~~~~~~~~~~~~~~~~~~~~~~~~~~~~~~~~~~~~~~~~~~~
El horario de Lawndale Media Center es de lunes a jueves de 7:30 a. M. A 3:00 p. M. El Media Center todavía está cerrado los viernes. Si necesita ayuda con un Chromebook o Hotspot, venga en cualquier momento durante nuestro horario de servicio. Si es posible, para los libros de texto, venga en los días de su nivel de grado asignado a las líneas inferiores y los tiempos de espera (lunes: estudiantes de 9 ° grado, martes: estudiantes de 10 ° grado, miércoles: estudiantes de 11 ° grado, jueves: estudiantes de 12 ° grado).
Tenga en cuenta que hemos experimentado una gran cantidad de estudiantes que vienen para recibir apoyo del Media Center, por lo que debe esperar en la fila. Agradecemos su paciencia y cooperación mientras trabajamos para asegurarnos de que todos los estudiantes tengan libros y tecnología al mismo tiempo que garantizamos la seguridad de todos los involucrados.

Copy to Google Calendar
•
Download iCal Event